Right to Information Public Information Officers ( RTI-PIO-17)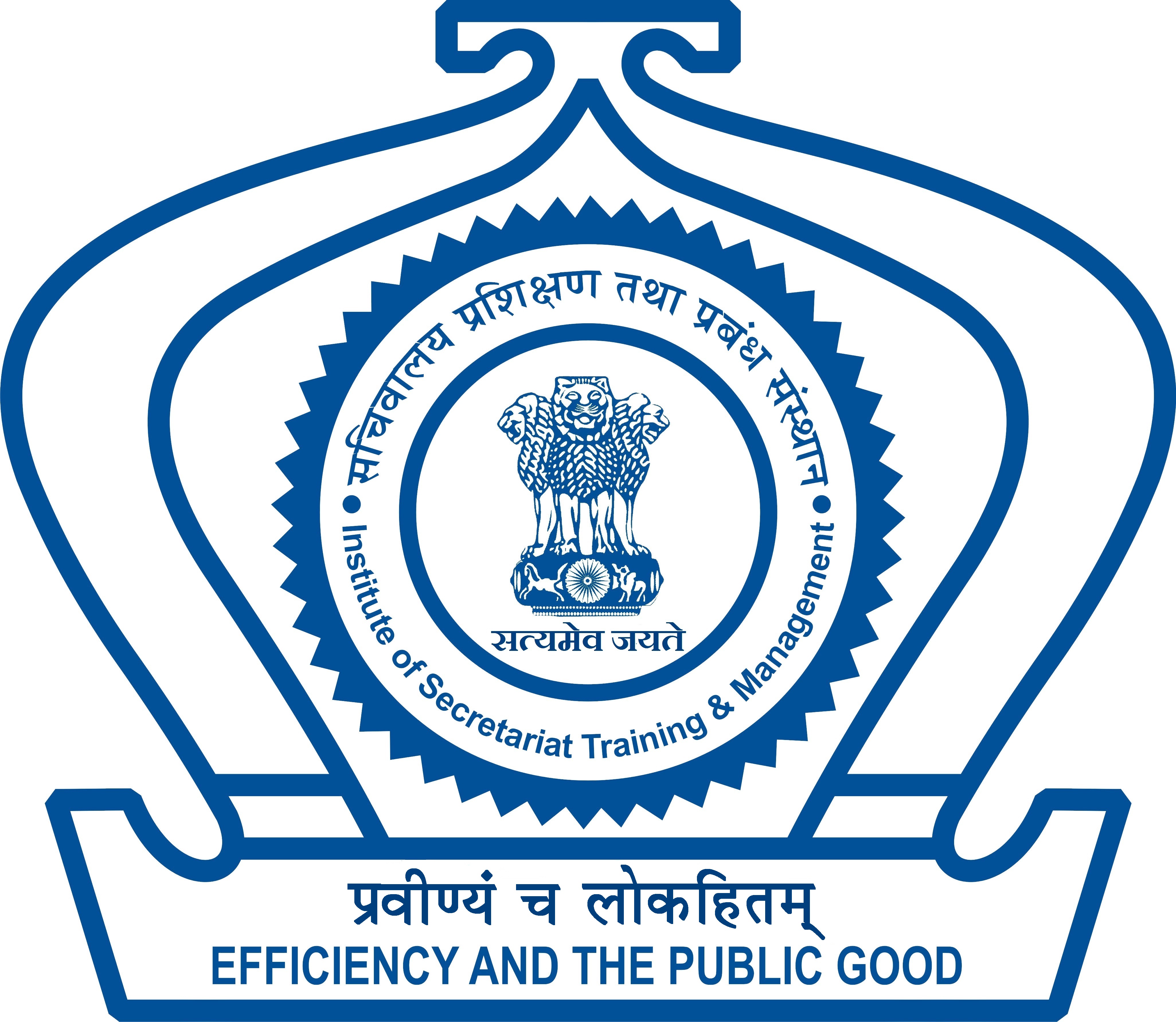 फा.सं / FILE NO: A-33066/02/2017-ISTM
भारत सरकार / GOVERNMENT OF INDIA
सचिवालय प्रशिक्षण तथा प्रबन्ध संस्थान
INSTITUTE OF SECRETARIAT TRAINING & MANAGEMENT
(आईएसओ 9001:2008 संस्था / AN ISO 9001:2008 INSTITUTION)
कार्मिक एवं प्रशिक्षण विभाग / DEPARTMENT OF PERSONNEL & TRAINING
प्रशासनिक ब्लाक, ज.ने.वि. परिसर (पुराना) / ADMINISTRATIVE BLOCK, JNU CAMPUS (OLD),
ओलोफ पाल्मे मार्ग, नई दिल्ली - 110067/ OLOF PALME MARG, NEW DELHI – 110067
दूरभाष / TELEPHONE – 011-26164285; टेलीफैक्स / FAX – 011-26104183
____________________________________________________________________________________
दिनांक / Date: 21st February 2017
To
1. All Central Ministries/Departments
2. Head of the Departments, All Attached/Subordinate Offices
Sub: Two days Workshop on Right to Information Act – 2005 from 8th to 9th May 2017 for Central Public Information Officers.
Madam / Sir,
The Institute of Secretariat Training and Management will be conducting two days "Workshop on Right to Information Act – 2005 during 8th to 9th May 2017 for Central Public Information Officers.
2. The aim of the Workshop is to equip the participants with knowledge and skills to handle the job of CPIOs and help the Ministries/ Departments/ Organizations in implementing the provisions of the Right to Information Act 2005.
3. Details of the course particular and facilities available are given at Annexure I. Nomination form for the course may be filled online at www.istm.gov.in/home/online-nomination form. It may kindly be noted that it is mandatory to fill form online. Nomination form of the eligible persons duly countersigned by the sponsoring authority may please be forwarded latest by 7th April 2017.
3. Only such candidates, whose nominations are accepted for the training programme by Institute of Secretariat Training & Management, would be allowed to join the programme. It is, therefore, reiterated that nominees should be relieved by the sponsoring authority only after seeing the list of accepted nominations on ISTM's website, receiving the e-mail and SMS alerts. The list of accepted nominations will be uploaded on the website. Hence, the e-mail ID and Mobile Numbers of both the nominee and the sponsoring authority are compulsory.
4. ISTM has hostel facility with AC and Non-AC rooms on twin sharing basis, Participants are advised to contact Hostel Warden (Tel No. 26177058) or Caretaker (Tel No. 26172571) for hostel accommodation.
Yours faithfully,

H.Govind)
Deputy Director & Course Director
E-Mail- govind.h13@nic.in
Tel No: 26105592
Mobile No. 9818719799
ANNEXURE-I
WORKSHOP INFORMATION SHEET
TITLE:

Workshop on Right to Information Act, 2005

COURSE CODE:

RTI – PIO-17

DURATION:

Two days (8th to 9th May 2017)

ELIGIBILITY:

Central Public Information Officers designated by the Ministries / Departments / Organizations under the Right to Information Act.

OBJECTIVE OF THE COURSE:

Ø Describe the purpose and concept of Right to Information

Ø Explain the salient features of Act and possible implications

Ø Describe the process of seeking and providing information

Ø Explain exemptions prescribed

Ø Explain procedure of appeals and penalties

Ø Describe Responsibilities of Public Authorities

Ø Explain strategy for operationalizing Right to Information

COURSE FEE:

There is no course fee for officers of Central Government/State Government. However, Capitation fee of Rs.2000/- (Rupees Two thousand only) per participant is being charged from the candidate sponsored by the Public Sector Undertakings/Autonomous bodies). It may please be ensured that such candidates bring with them a Bank Draft for Rs.2000/- in favour of "Assistant Director, ISTM, New Delhi" payable at New Delhi or the "Pay and Accounts officer, Department of Personnel & Training (ISTM Account), New Delhi" towards Capitation fee. Otherwise it may not be possible to admit such candidate to the course.

HOSTEL FACILITIES:

ISTM provides modest hostel facility, where rooms are available on first-cum-first-served basis. The family members of the participants are NOT permitted to stay at the hostel. Participants who would like to avail of hostel facility at ISTM may like to contact the Hostel Warden or the caretaker at the address given below: Hostel Warden, ISTM, Institute of Secretariat Training and Management, Hostel Block No. 1, Old JNU Campus, New Delhi – 110 067. Tel # 011-26177058 / Fax # 011-26104183

LAST DATE FOR RECEIVINGNOMINATION FORM

7th April 2017

TO WHOM THE NOMINATION FORM IS TO BE SENT

For the current workshop

Mr. H.Govind

Deputy Director & Course Director

Administrative Block, JNU (Old) Campus, New Mehrauli Road,

New Delhi –110067.

Tel. No 26105592 Tele Fax: 26104183