Analysis for Big Data ( ABD-1)
फा.सं / FILE NO:A-33018/03/2017-ISTM
भारत सरकार / GOVERNMENT OF INDIA
सचिवालय प्रशिक्षण तथा प्रबन्ध संस्थान
INSTITUTE OF SECRETARIAT TRAINING & MANAGEMENT
(आईएसओ 9001:2008 संस्था / AN ISO 9001:2008 INSTITUTION)
कार्मिक एवं प्रशिक्षण विभाग / DEPARTMENT OF PERSONNEL & TRAINING
प्रशासनिक ब्लाक, ज.ने.वि. परिसर (पुराना) / ADMINISTRATIVE BLOCK, JNU CAMPUS (OLD),
ओलोफ पाल्मे मार्ग, नई दिल्ली - 110067/ OLOF PALME MARG, NEW DELHI – 110067
दूरभाष / TELEPHONE – 011-26164285; टेलीफैक्स / FAX – 011-26104183
Dated: 11th April, 2017
1. All Ministries/Departments of the Govt. of India
2. All Attached Offices of the Govt. of India
3. The Comptroller and Auditor General of India, New Delhi
4. All Union Territory Administrations
5. All Subordinate Offices of the Govt. of India.
Subject: Training Programme on "Analytics of Big Data" to be held from 21st to 22nd June, 2017 at ISTM, New Delhi.
Sir,
This Institute will be conducting a two days Training programme on "Analytics of Big Data" 21st to 22nd June, 2017.
2. Details of the training programme, eligibility requirements and facilities available are given at Annexure-I. The participants need to send their nominations compulsorily through online in ISTM website (www.istm.gov.in) and thereafter take print out of the same and send it duly countersigned by the sponsoring authority latest by 22nd May, 2017. The training programme will involve own time and group activities, Therefore, nomination of only those officers who can attend on a full time basis from 09:00 hours till 17:30 hours and also devote time for own time work may be sent.
3. Only such candidates, whose nominations are accepted for the training programme by Institute of Secretariat Training & Management, would be allowed to join the programme. It is, therefore, reiterated that nominees should be relieved by the sponsoring authority only after seeing the list of accepted nominations on ISTM's website, receiving the e-mail and SMS alerts. The list of accepted nominations will be uploaded on the website. Hence, the e-mail ID of both the nominee and the sponsoring authority and Mobile numbers are compulsory.
4. ISTM has hostel facility with AC and Non-AC rooms on twin sharing basis, Participants are advised to contact Hostel Caretaker (Tel No. 26172571) for hostel accommodation.
5. All sponsoring authorities are requested to ensure that candidates selected for the course are relieved to attend the course only on receipt of clear communication to that effect from ISTM.
Yours faithfully,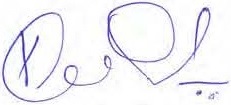 (K. GOVINDARAJULU)
Joint Director &Course Director
Email: kg.rajulu@nic.in
ANNEXURE-I
THE INSTITUTE
ISTM is a premier training institute under the administrative control of the Ministry of Personnel, Public Grievances and Pensions (Department of Personnel & Training) Government of India, and a lead resource center in the country for strengthening professional capabilities of civil servants. As partner to reforms in governance, ISTM endeavours to conduct training courses in the emerging areas for capacity building to implement the government initiative.
THE COURSE
The objective of the module is to examine challenges and opportunities the big data offers including storing, processing and carrying out Sentiment analysis over Space, time, visualize data and perform Interactive Analysis and Machine Learning Algorithm to predict data in the context of their applications in Government domain.
DURATION
Two days

Dates 21st to 22nd June, 2017

Course Director: Shri K. Govindarajulu, Joint Director
LEVEL OF PARTICIPANTS
This course is intended for all gazzetted officers working in the Ministries, Departments, Attached Offices and Subordinate Offices of the Government of India, State Governments, Autonomous Bodies and Public Sector Undertakings.
AIM
The aim is also to provide overview of components of logical Big Data Analytics solution architecture, tools and technology. Crowd Sourcing is becoming extremely important and it is being used to transform unstructured big data into structured data by a pool of people where they edit document, annotate images and transcript audio, thus save time of data preparation (estimated at 78% of total time) of Data Scientist and bring 25% of more accuracy in data prediction. Its benefits are highlighted and ways to leverage it are explained.
COURSE CONTENTS
· Definition, illustrations and characteristics of big data Elements of Data Analytics
· Data Silos and OGD (Open Government Data)
· Advanced functions needed for analysis, publicity impact assessment study
· Sentiment Analysis with illustrations, transforming a text in to knowledge base and visualization
· Simple sentiment analysis and lexicon sentiment analysis
· Highlights on other techniques of Big Data Analysis and the initiative by Department of Science and Technology on Big Data Analysis
METHODOLOGY
With a view to generating a learning environment the course would be conducted through highly participative training methodology. The participants would undertake individual as well as group work
CAPACITY
Thirty Five (35)
COURSE FEE
There is no course fee for officers of Central Government/State Government. However Capitation fee of Rs.2000/- (Rupees Two thousand only) per participant is being charged from the candidate sponsored by the Public Sector Undertakings/Autonomous bodies). It may please be ensured that such candidates bring with them a Bank Draft for Rs.2000/- in favour of "Assistant Director, ISTM, New Delhi" payable at New Delhi or the "Pay and Accounts officer, Department of Personnel & Training (ISTM Account), New Delhi" towards Capitation fee. Otherwise it may not be possible to admit such candidate to the course.
HOSTEL ACCOMMODATION
ISTM provides modest hostel facility, where rooms are available on first-cum-first-served basis. The family members of the participants are NOT permitted to stay at the hostel. Participants who would like to avail of hostel facility at ISTM may like to contact the Hostel caretaker at:
Tel No. 26172571 / Fax # 011-26104183
LAST DATE FOR RECEIVING NOMINATION FORM
May 22nd, 2017
Shri K. Govindarajulu,
Joint Director & Course Coordinator
Institute of Secretariat Training & Management,
Room No. 104, Administrative Block,
Old JNU Campus, Olof Palme Marg, New Delhi – 110 067.
Tel # 91-11- 26164285 Fax # 91-11-26104183
e-mail : kg.rajulu@nic.in
The Fax No., Telephone & Mobile Number, E-mail ID and complete address of the Sponsoring Authority (including PIN code) may also please be furnished for facility of communication. Candidates whose nominations are accepted by Institute of Secretariat Training & Management will be informed accordingly. Last date for receipt of nomination form is May 22nd, 2017.