Level-II ( L-II-31)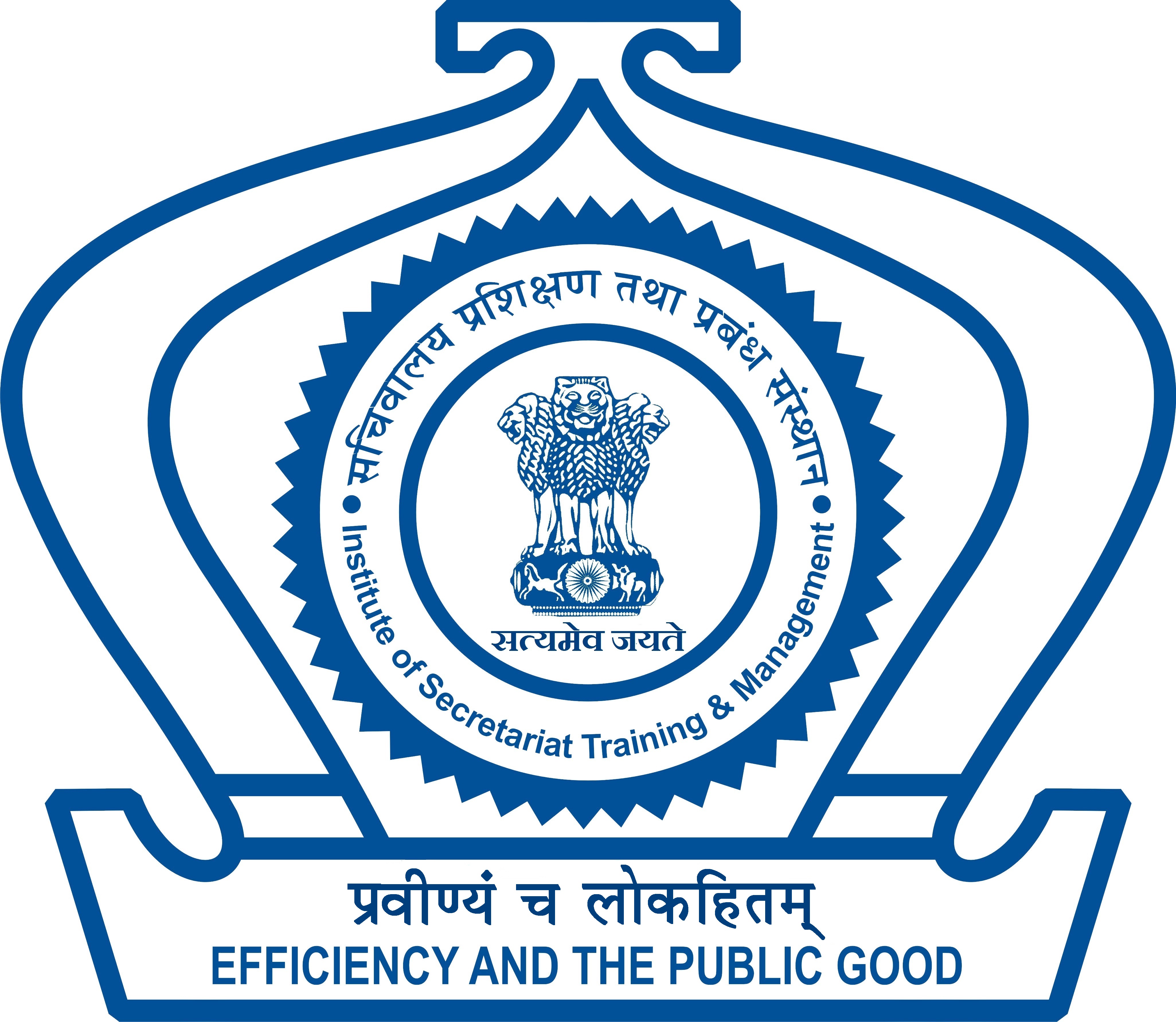 फा.सं/ FILE No. A-33030/02/2017-ISTM
भारतसरकार / GOVERNMENT OF INDIA
सचिवालयप्रशिक्षणतथाप्रबन्धसंस्थान
INSTITUTE OF SECRETARIAT TRAINING & MANAGEMENT
(आईएसओ19001:2008 संस्था / AN ISO 19001:2008 INSTITUTION)
कार्मिकएवंप्रशिक्षणविभाग/ DEPARTMENT OF PERSONNEL & TRAINING
प्रशासनिकब्लाक, ज.ने.वि. परिसर(पुराना) / ADMINISTRATIVE BLOCK, JNU CAMPUS (OLD),
ओलोफपाल्मेमार्ग, नईदिल्ली - 110067/ OLOF PALME MARG, NEW DELHI – 110067
दूरभाष / TELEPHONE – 011-261655193; टेलीफैक्स / FAX – 011-26104183
Dated: 15.06.2017
To
All Tour Operators
Subject: NGO attachment cum Study Tour of 31st Level-II training programme for CSSS officers from 23rd June 2017 to 26th June 2017 in Delhi-Udaipur-Mount Abu-Ajmer-Delhi sector.
Institute of Secretariat Training and Management, hereinafter referred to as ISTM, is entrusted with the responsibility of imparting training to Central Government Officers. 31st Level-II training programme is being held at ISTM from 19th June 2017 to 30th June 2017. NGO attachment cum Study Tour is an integral part of this training programme in which participants are scheduled to be taken to places of socio-economic, geographical and historical importance, within India, for their experiential learning.
2. In view of the above, bids are invited for conducting the above mentioned Study Tour from all eligible travel agencies as defined in paragraph 4.12 of this document, and hereafter referred to as Tour Operator in prospective sense.
3. Tour Itinerary, any part or whole of which shall henceforth be referred to as Study Tour, is as follows:
Date

Activity

23.06.2017

(Friday)

Departure by Road (By AC Deluxe Bus 2X2 Push Back Seats with Air Conditioner like Volvo) at 1700 Hrs. from ISTM, Delhi to Udaipur

Provision of En-route dinner, Tea/ Coffee and drinking water in Bus will be arranged by tour operator.

24.06.2017

(Saturday)

NGO ATTACHMENT - NARAYAN SEVA SANSTHAN,

Narayan Seva Dham, Seva Nagar Hiran Magri, Sector No. 4, Udaipur (Rajasthan). Boarding/ lodging would be done by NGO.

[STAY WITH NGO ON 24th June, 2017]. Bus for Field Visit will be provided by Tour Operator.

25.06.2017

(Sunday)

Pick up from NGO after breakfast by Tour operator. Local Visits in Udaipur (City Palace, Jagdish Temple, Summer Palace and Boating at Pichhola Lake. Lunch and departure for Mount Abu. Local Visit and Night Stay at Mount Abu. All Three Meals and Tea/ Coffee with Snacks will be arranged by Tour Operator.




26.06.2017

(Monday)

After breakfast departure by bus from Mount Abu to Ajmer. Local visit and lunch in Ajmer. Departure from Ajmer by Shatabdi Express (Chair Car). Train Tickets will be arranged by Tour Operator. Arrival at 2240 Hrs at New Delhi Station.
· Whole Journey will be by AC Deluxe Bus 2X2 Push Back Seats with Air Conditioner like Volvo with facilities of TV and Mike.
· Local Visits will include Visit to Places in and around the place i.e. get away trips to place(s) of Tourism interest in nearby areas and ASI sites. All including the Tickets for Visit of Monuments to be arranged by the tour operator.
4. OBJECTIVE OF THE STUDY TOUR AND TERMS & CONDITIONS:
4.1 The "study-tour" to be conducted for trainee officers of ISTM is an off-campus training programme, using "Field Visit" methodology. The tour Operator needs to keep this in mind while making arrangements. The objectives of study-tour are given below:
a. To understand India's cultural heritage and art.
b. To experience environment and wild life conservation.
c. To observe the developmental activities taken up in villages including tribal areas
d. To expose the trainers to research and development work being done by Public sector Undertaking and mega projects.
e. To develop team spirit, time management, management, management of crisis and adaptability to various situations.
4.2 The thrust of the study-tour as the off-campus programme is, therefore, to help all participants to learn from their movements from one place to another. The logistical arrangements for conducting the study-tour is to be made keeping in view the objectives mentioned above. The arrangements are to be made in such a way as to allow flexibilities for adjusting the requirements as indicated in the objectives.
4.3 In any kind of emergency – medical or otherwise, the responsibility of cancellation and rebooking of railway tickets shall be the responsibility of the tour operator
4.5 State/Central Tourism Development Corporation/Private tour operators who are accredited with Ministry of Tourism, Govt. of India will also be considered for implementing study tours by ISTM.
4.6 NUMBER OF PARTICIPANTS: 35 to 45 + 1 (Course Director) approximately.
4.7 ACCOMMODATION TYPE: Minimum 3 Star or equivalent hotel, referred to in this document as "a suitable Hotel".
4.8 NO. OF ROOMS: Accommodation for the participants would be on twin sharing basis (with two single beds in one room) except in case of Course Director and odd number of males/females, wherein a Single Room would be provided (not sharing).
4.19 MODE OF TRANSPORT:
BY ROAD:-As far as possible and keeping in view the size of the group, vehicles (BUS) shall be provided with the following conditions:
a) Buses should have 2X2 push back seats with Air Conditioner (separate engine)
b) One Driver and one Co-Driver, with proper driving licences are to be provided with one Khalasi/Helper in each bus;
c) Sufficient quantity of sealed pack Drinking Water should be available for each participant in bus per day;
d) The vehicle should not be more than 2 years old or it should not have run for more than one lakh kilometres, whichever is earlier.
e) ALTERNATIVE VEHICLE ARRANGEMENTS OF SIMILAR QUALITY MUST BE MADE IN CASE OF BREAKDOWN OF VEHICLE
f) If, because of breakdown of the vehicle, the itinerary of the tour is disturbed or visit to the Projects/ PSU etc is not carried out, a penalty of not more than 5% of the total cost shall be deducted from the tour cost, in addition to the penalty mentioned at Para 30 of these terms and conditions
g) Tea and snacks should be provided enroute during bus journey
BY BOAT :(wherever applicable):-
Separate and exclusive boat, approved by the State Govt., with Life Jackets and trained marines may be provided. The boat should have pure drinking water supply.
4.10 OTHER REQUIREMENT:
a) Hotels / Restaurants are to be instructed to serve sumptuous vegetarian and Non-vegetarian foods on separate buffet tables with clear sign boards as "Vegetarian" and "Non-Vegetarian";
b) The Tour Operator shall be responsible for the quality of foods served and the hygienic conditions under which it has been cooked and served;
c) If any participant(s) fall sick during the Study Tour, it will be the sole responsibility of the Tour Operator to provide the best available treatment – the cost of which will be reimbursed under relevant rule provisions of Government of India;
d) All entry fee, parking, local transport, boat fee, guide charges and other charges in the visiting places, rides etc. will be borne by the Tour operator during the entire tour
e) Prior arrangement for small vehicles like Innova should be made where the bus cannot reach the tourist spots;
f) A responsible and experienced official of the tour operator, who is empowered to take decisions in contingency, shall accompany the group. He shall be with the group and help the Course Director in so far as logistics are concerned.
g) In order to accomplish the achievement of objectives as indicated at para (1) above, and/or to avoid any mayhem, calamity or any untoward incident whatsoever, if some adjustments are to be made in transport and change of routes are necessitated as decided on the spot by the accompanying ISTM faculty, it shall be done; such flexibilities shall be allowed without increase in tour costs;
h) Safety and security of all participants, particularly the lady participants, shall be the responsibility of the tour operators during the entire study tour.
4.11 ADVANCE AMOUNT:
a) Not more than 30% of the total accepted costs can be granted as an advance, i.e., before the commencement of the tour, if the Tour Operator belongs to the private sector. The amount due for the Course Director shall be paid at the end of the course on submission of all bills by the tour operator;
b) Costing should be for end to end service. Early check-in & late Check-out at Hotels to be factored in the cost (depending on the travel schedule);
c) Travel insurance comes under the scope of the work of services provider;
d) Benefit of promotional / auto upgradation of accommodation should accrue to the participants;
e) No alcoholic beverages should be served. Menu of food and beverages may be suggested with quotation; however, Course Director reserves a right to change the tour itinerary and menu at any point.
4.12 BIDDER ELIGIBILITY CRITERIA
All Government/undertaking travel agencies and private travel agencies approved by the Ministry of Tourism, Govt. Of India, with minimum one year experience is eligible. ISTM reserves the right to cancel any bid from any tour operator(s) on the ground of previous bad experience which shall be defined solely by the ISTM and the decision of the Director, ISTM shall be final and binding in this regard.
4.30 PENALTY CLAUSE
If any of the conditions are not complied with, maximum of 25% of the cost or debarment from future tendering or both can be imposed upon the tour operator. To substantiate the penalty claim, the feedback of the participants shall be relied upon with the observations of the Course Director. The decision of the Director, ISTM shall be final and binding in this regard. Any legal dispute shall be settled in the Courts of Delhi.
4.14 You are requested to send your proposal with itinerary as well as the cost per person as a package tour, in a sealed cover to the undersigned by 12.00 hrs on 19.06.2017. Proposals will be opened in the presence of tour operators/ representatives on the same day at 12:15 hours. Only successful bidder will be informed.
Hindi version will follow
Yours faithfully,
-Sd-
(Rajeev Kumar Jha)
Assistant Director & Course Director
Tel: 011-261655193(O), (Fax) 011-26104183
Email: rajeevjha.edu@nic.in