Level-III ( L-III-25)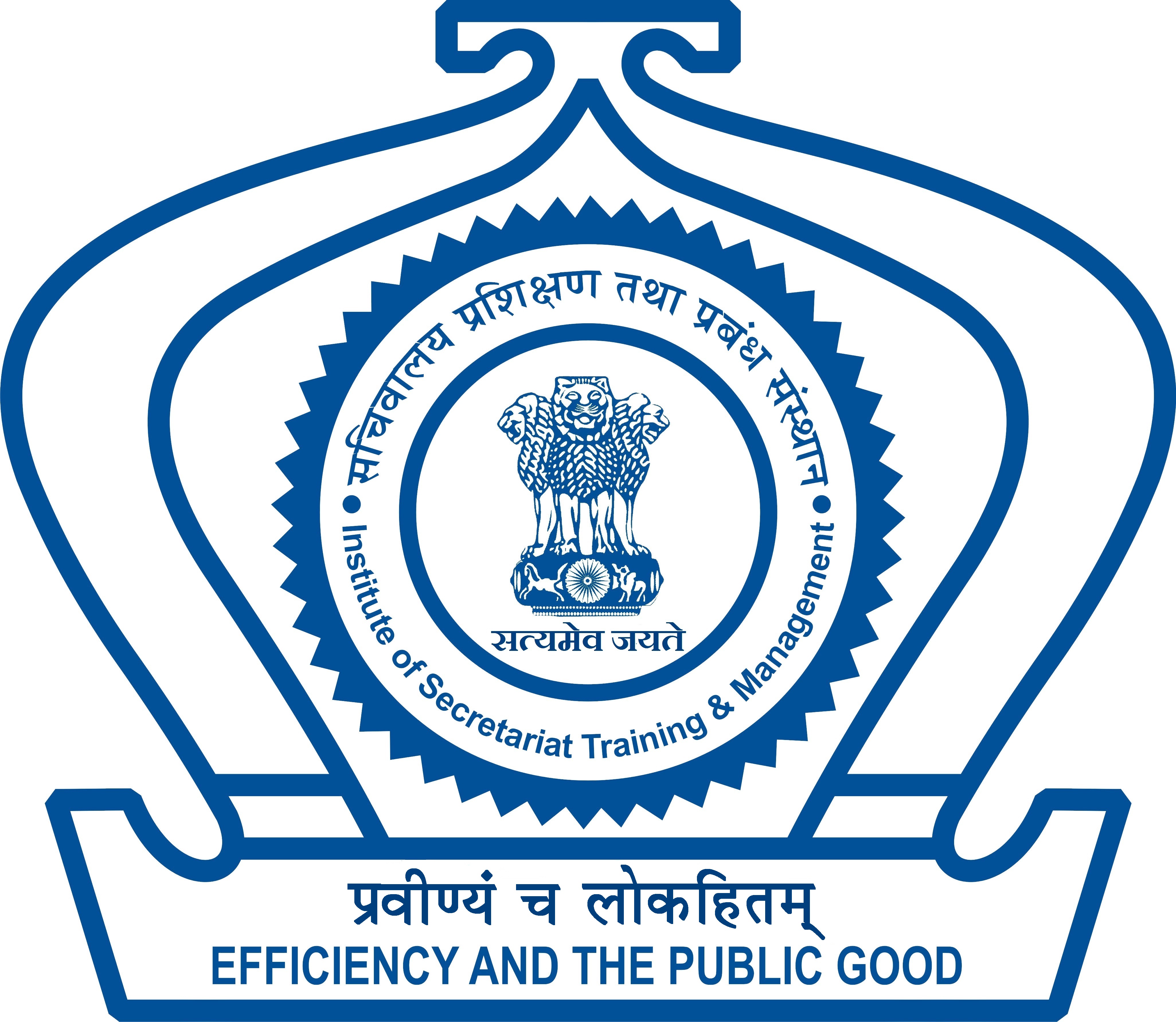 फा.सं / FILE No.A-33031/3/2017-ISTM (25L-III)
भारत सरकार / GOVERNMENT OF INDIA
सचिवालय प्रशिक्षण तथा प्रबन्ध संस्थान
INSTITUTE OF SECRETARIAT TRAINING & MANAGEMENT
(आईएसओ 9001:2015 संस्था / AN ISO 9001:2015 INSTITUTION)
कार्मिक एवं प्रशिक्षण विभाग / DEPARTMENT OF PERSONNEL & TRAINING
प्रशासनिक ब्लाक, ज.ने.वि. परिसर (पुराना) / ADMINISTRATIVE BLOCK, JNU CAMPUS (OLD),
ओलोफ पाल्मे मार्ग, नई दिल्ली - 110067/ OLOF PALME MARG, NEW DELHI – 110067
दूरभाष / TELEPHONE – 011-26105592; टेलीफैक्स / FAX – 011-26104183
दिनांक / Date: 17th July, 2017
To
All Tour Operators
Subject: Study Tour in the Vishakhapatnam (Andhra Pradesh) – Borra Valley – Vishakhapatnam Sector for Participants of 25th Level-III Training Programme from 28th July, 2017 to 31st July, 2017 – invitation of quotation/bid/tender for package tour - reg.
Sir/ Madam,
The Institute of Secretariat Training & Management (ISTM) is an Attached Office of the Department of Personnel & Training. As part of the various training programmes conducted by ISTM, participants are taken on a study tour. One such training programme is 25th Level-III Training Programme for Private Secretaries of CSSS in which about 35 officers are expected to be participate. The number of participants travelling on Study Tour may vary.
2. Proposals/bids are invited for conducting package Study Tour in the Vishakhapatnam (Andhra Pradesh) - Borra Valley – Vishakhapatnam Sector for Participants of 25th Level-III Training Programme from 28th July, 2017 to 31st July, 2017. The journey from New Delhi to Vishakapatnam will be undertaken on 28.07.2017 (Friday) (forenoon) by air and return journey from Vishakapatnam to New Delhi will be undertaken on 31/07/2017 (Monday) (Evening) by air. Air Tickets will be procured separately by the ISTM and onward travel from Vishakapatnam to Araku Valley has also been taken care by the NGO ("Vikasa" C-colony Near Saibaba temple, Araku Valley, Visakhapatnam, Andhra Pradesh) which the participants will be visiting on 28-29th July, 2017.The study tour component will start from Araku Valley (Andhra Pradesh) after breakfast on 29.07.2017 and will end at the Vishakaptnam Airport at 1500 Hrs on 31.07.2017. However, in any kind of emergency – medical or otherwise, the responsibility of making alternative arrangements shall be the responsibility of the tour operator.
…2/-
- 2 -
3. Important terms and conditions:
3.1 The "Study Tour" to be conducted for Trainee Officers of ISTM is an off-campus training programme, using "Field Visit" methodology. The tour Operator needs to keep this in mind while making arrangements. The objectives of Study Tour are given below:
a. To understand India's cultural heritage and art.
b. To experience environment and wild life conservation.
c. To observe the developmental activities taken up in villages including tribal areas
d. To expose the participants to research and development work being done by Public Sector Undertakings and public service institutions.
e. To develop team spirit, time management, management, management of crisis and adaptability to various situations.
3.2 The thrust of the Study Tour as an off-campus programme is, therefore, to help all participants to learn from their movement from one place to another. The logistical arrangements for conducting the Study Tour is to be made keeping in view the objectives mentioned above. The arrangements are to be made in such a way as to allow flexibilities for adjusting the requirements as indicated in the objectives.
4. TOUR ITINERARY: The participants under the leadership of a faculty/officer of this Institute will undertake a Study Tour as per the following details:-
Study Tour itinerary
Day & Date

Activity/ Event

Friday

28.07.2017

[Delhi to

Visakhapatnam]

Delhi to Vishakhapatnam by AI 0487* (Dep.06:55 Arrival 09:05)

pick up from Airport to Vikasa NGO (120km) by bus by NGO

Night Stay at Vikasa NGO ("Vikasa" C-colony Near Saibaba temple, Araku Valley, Visakhapatnam, Andhra Pradesh)

Saturday

29.07.2017

[Araku Valley (NGO Place) to Borra Caves etc.)

Pick up from NGO by tour operator after breakfast visit to:

Visit to Padmapuram gardens, Tribal Museum, Tyda park, Borra Caves, waterfalls, coffee plantations, etc.

Lunch en route arranged by Tour Operator

Check in hotel/resort near the beach in Visakhapatnam arranged by tour operator.

Tea/coffee and snacks

Evening visit to Rama Krishna Beach and VUDA park

Return to hotel, dinner, campfire and Night Stay at Vishakhapatnam

Sunday

30.07.2017

Local visit in Vishakhapatnam

After breakfast proceed for Institutional visit followed by visits to important tourist places around Visakhapatnam such as Simhachalam, Boating at Fishing Harbour, Visakha Museum/Sub Marine Museum, Rishi Konda Beach, Kailasagiri park,

Lunch Tea/coffee and snacks at appropriate timings en route.

Return to hotel/resort, dinner and night stay.

Monday

31.07.2017

[Visakhapatnam to Delhi]

Local visit & return journey to Delhi

after breakfast complete local visit left on previous day

Vishakhapatnam to Delhi by AI 0488* (Dep. 1515 hrs Arrival 1725 hrs)

(Tour Ends)
* Air tickets will be purchased by ISTM separately.
Note: Arrangements for breakfast, lunch, snacks/tea/ coffee, bottled water during journey and dinner for all the participants starting from pick up from Araku Valley on 28th July, 2017 till dropping at Airport on 31st July, 2017, are to be made by the Tour operator as part of the package tour. The bid is required to be submitted accordingly.
5. The details of tour in brief are as under:
5.1

Name of the Tour

:

25th Level – 'III' Training Programme for CSSS Officers

Date of the tour

:

28/07/2017 (After Noon) to 31/07/2017 (Evening)

Number of persons

:

35 participants + 1 Course Director (approx). May vary downwards/upwards

Location

:

Araku Valley- Vishakhapatnam - Borra Valley- Sector

Hotel category

:

Three star deluxe hotel/Resort or any other hotel with equivalent facilities in Vishakaptnam

Rooms required

:

On twin sharing basis# + Single accommodation for Faculty Member

Hotels options

:

As above
# In case of odd number of participants (Male/Female) 1 or 2 single rooms will be provided to the participants.
6. MODE OF TRANSPORT :
(i) BY ROAD:- As far as possible and keeping in view the size of the group, single vehicle (BUS) have shall be provided with the following conditions:
a. The Bus should have 2X2 push back seats with Air Conditioner (separate engine for air conditioning like Volvo buses) with video player and watching facility and PA system.
b. Where journey by bus is not considered appropriate, the tour operator can hire MMVs (such as Tempo Traveller) or MUVs (such as Innova), with not more than 9 and 5 guests respectively are made to sit in each vehicle.
c. In long Journey, one Driver and one Co-Driver are to be provided with one Khalasi/Helper.
d. The vehicle should not be more than 2 years old or it should not have run for more than one lakh kilometres, whichever is the minimum.
e. Alternative vehicle arrangements of similar quality must be made in case of breakdown of vehicle. If, the itinerary of the tour is disturbed or visit to the Projects/ PSU etc is not carried out due to breakdown of the vehicle, a penalty of not more than 5% of the total cost shall be deducted from the tour cost of the contract.
(ii) BY BOAT:-
Separate and exclusive boat, approved by the State Govt., with Life Jackets and trained marines may be provided. The boat should have rest rooms and pure drinking water facility (bottled) on board. Facility of Lunch/Dinner/Refreshments should be provided on board of the boat.
7. OTHER REQUIREMENTS:
a) Hotels / Restaurants are to be instructed to serve vegetarian and Non-vegetarian foods on separate buffet tables with clear sign boards as "Vegetarian" and "Non-Vegetarian".
b) The Tour Operator shall be responsible for the quality of foods served and the hygienic conditions under which it has been cooked and served.
c) The proposal shall include all entry fees, cost of guide in monuments (if any) and other charges in the visiting places.
d) A responsible and experienced official of the tour operator, who is empowered to take decisions in contingency, shall accompany the group from ISTM. He shall be with the group and help the Course Director in so far as logistics are concerned.
e) In order to accomplish the achievement of objectives as indicated at para 3.1 above, if some adjustments are to be made in transport and change of routes are necessitated it shall be done; such flexibilities shall be allowed without increase in tour costs.
f) Costing should be for end to end service.
g) Early check-in & late Check-out at Hotels to be taken care in the scope (depending on the travel schedule).
h) Travel insurance comes under the scope of the work of services provider.
i) Mineral water (minimum 2 litres per day of reputed brands) to be provided during transfers and sightseeing (on the Bus/Boat).
j) Upgrades for rooms should be included.
k) No alcoholic beverages may be served. Menu of food and beverages may be suggested with quotation; however, Course Director reserves a right to change the menu at any point.
l) Safety and security of all participants, particularly the lady participants, shall be the responsibility of the tour operators during the entire study tour.
m) If any participant(s) fall sick during the Study Tour, it will be the sole responsibility of the Tour Operator to provide the best available treatment – the cost of which will be reimbursed under relevant rule provisions of Government of India.
8. ADVANCE AMOUNT:
Not more than 30% of the total costs can be granted as an advance, i.e., before the commencement of the tour, if the Tour Operator belongs to the private sector. The amount due for the Faculty Member shall be paid at the end of the course on submission of all bills by the tour operator.
9. BIDDER ELIGIBILITY CRITERIA
9.1 State/UT Tourism Development Corporations, which are State Government Undertaking, Central Government Tourism Agencies and those Private Tour Operators, who are possessing valid accreditation issued by the Ministry of Tourism, Government of India for operating Tours (not transporters) for groups, with a minimum one year of experience and who have some experience in organizing tours for the Government sector will also be considered for implementing study tours by ISTM.
9.2 ISTM reserves the right to cancel any bid from any tour operator(s) on the ground of previous bad experience which shall be defined solely by the ISTM and the decision of the Director, ISTM shall be final and binding in this regard.
10. PENALTY CLAUSE
If any of the terms and conditions contained in this document are not complied with, a penalty of maximum of 25% of the cost or debarment from future tendering or both can be imposed upon the tour operator. To substantiate the penalty claim, the feedback of the participants shall be relied upon with the observations of the Course Director. The decision of the Director, ISTM shall be final and binding in this regard. Any legal dispute shall be settled in the Courts of Delhi.
11. Sealed tenders are invited from eligible travel agencies for conducting package Study Tour for a group of Thirty-five (35) Officers + One (1) Course Director. The number may vary downwards. The proposal shall include cost of accommodation on twin sharing basis, food (vegetarian & non-vegetarian), snacks/tea coffee, bottled drinking water etc. at all places during the visit, as well as cost of local transport (both surface and inland water). The responsibility of the Tour Operator shall begin from picking the participants at Araku Valley (Andhra Pradesh) on 29/07/2017 (0830 Hrs) and will end on 31/07/2017 (Evening).
12. You are requested to send your proposal with itinerary as well as the cost per person as a package tour, in a sealed cover to the undersigned by 03.30 hrs on 20th July 2017. Proposals will be opened in the presence of representatives of bidders, if any present on the day, at 03.45 PM on the same day. Only the successful bidder will be informed.
Yours faithfully


(H. Govind)
Deputy Director & Course Director