Application No.
HRM-03-23JAN2017-0004
Applied Date
24-Nov-2016
Course Details
Course Title:
Human Resource Management course
Course Code:
HRM-03
Course Duration:
23 Jan, 2017 To 24 Jan, 2017
Applied Date:
24-Nov-2016
Personel Details
Name in English:
Rajani Aswal
Name in Hindi:
Father's / Spouse's Name:
Mr. Dinesh Aswal
Category:
General
Gender:
female
Date of Birth:
08 Jul, 1976
Service:
---
Grade/Rank:
4600
Pay Band:
9300-34800
Grade Pay/Scale of Pay:
4600
Date of Joining/Last Promotion:
24 Aug, 2012
Organisation Details
Name:
National Institute of Plant Genome Research
Type:
Others
Street Address:
Aruna Asaf Ali Marg
City:
New Delhi
State:
Delhi
PinCode:
110067
Email:
nipgr@nipgr.ac.in
Phone:&
26735143
Residence Details
Street Address:
H-III-104, National Institute of Plant Genome Research Campus, Aruna Asaf Ali Marg
City:
New Delhi
State:
Delhi
Phone:
9810044953
PinCode:
110067
Email:
rajani_aswal@nipgr.ac.in
Emergency Contact Details:
9810044955
Education Details
Education Qualification:
MA Public Administration
Professional Qualification:
Service To which belong:
Brief Service Particulars:
Personnel & Establishment Work

How the training is likely to benefit the nominee as well as the organisation:

It will enhance knowledge and help the official to do office work more effectively

Previous courses attended at ISTM:

Reservation in services for SC/ST/OBC (September, 2011)

Whether Hostel Accommodation is required:

NO

I certify that the above information is correct:

Yes

Other Details

Instruction: It is certified that the particulars given above are correct. The officer will be relieved for training, if selected and the official will not be withdrawn in between from the course. The prescribed Capitation Fee and other charges as applicable will be paid to ISTM for this course.

Sponsoring Authority Name:

Shri Sandeep Datta

Sponsoring Authority Designation:

Manager

Complete Postal Address(with Pin code):

National Institute of Plant Genome Research Aruna Asaf Ali Marg New Delhi-110067

Telephone Number (with code):

11-26735170

Fax Number (with code):

11-26741658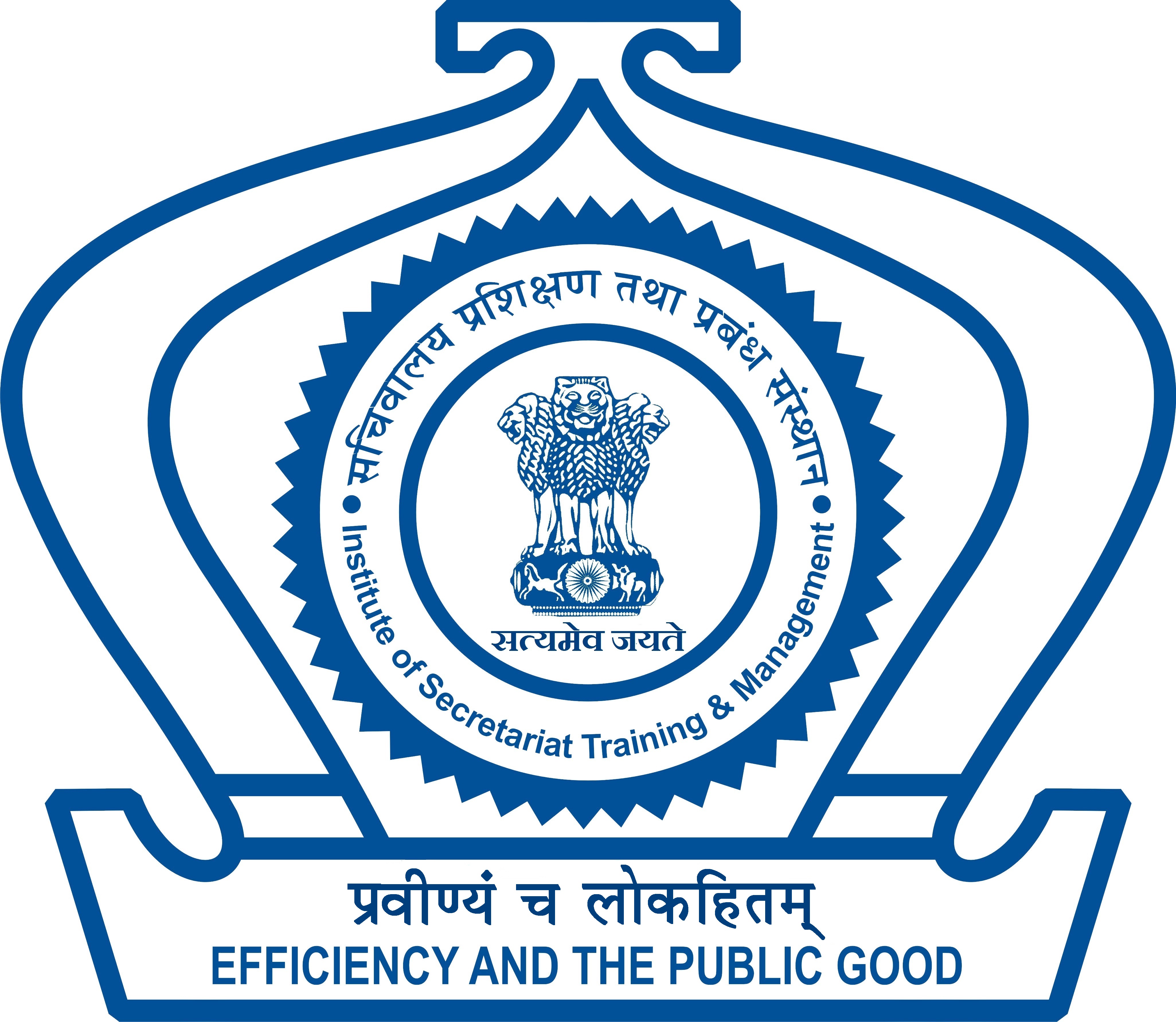 फा.सं / FILE NO:A.33042/ 1 /2016-ISTM
भारत सरकार / GOVERNMENT OF INDIA
सचिवालय प्रशिक्षण तथा प्रबन्ध संस्थान
INSTITUTE OF SECRETARIAT TRAINING & MANAGEMENT
(आईएसओ 9001:2008 संस्था / AN ISO 9001:2008 INSTITUTION)
कार्मिक एवं प्रशिक्षण विभाग / DEPARTMENT OF PERSONNEL & TRAINING
प्रशासनिक ब्लाक, ज.ने.वि. परिसर (पुराना) / ADMINISTRATIVE BLOCK, JNU CAMPUS (OLD),
ओलोफ पाल्मे मार्ग, नई दिल्ली - 110067/ OLOF PALME MARG, NEW DELHI – 110067
दूरभाष / TELEPHONE – 011-26105592; टेलीफैक्स / FAX – 011-26104183
दिनांक / Date: 30th December,2016
To,
All Sponsoring Authorities (Online Only)
Sub: - 3rd Human Resource Management from 23rd – 24th January 2017– acceptance of nominations – reg.
Sir/Madam,
I am directed to inform you that the official(s) whose names figure in the "Accepted Nominees' List related to the course under the "Confirmed Nominations" Section on the home page of our website (http://www.istm.gov.in) has/have been selected for participation in the above training programme.
2. The candidate(s) may be relieved to attend the course and be advised to report for training as follows:
a. Date of Commencement of the Course: 23rd January 2017
b. Time: 9.15 AM
c. Venue: Seminar Hall Complex, ISTM, JNU (Old) Campus, New Delhi.
3 There is no course fee for participants from Central and State Governments. The participants from organisation other than the Central and State Government viz. PSUs & Autonomous Bodies etc. are required to pay Rs.2,000/- (Rupees two thousand only) per person as Course fee. Such organisation should send the bank draft/pay order in favour of "Assistant Director, ISTM" through the participants. The Travelling Allowance and Daily Allowance, if any, of the officials nominated to attend the course will be borne by the Sponsoring Authorities. However, the course will be conducted provided at least 15 participants join the course.
4 Hostel Accommodation will be provided on First Come First Served Basis. Institute and Hostel are located in JNU Campus (Old). Staff at Hostel Counter may be contacted on Tel. No: 011-26172571 for hostel accommodation. The participants are requested to make their own arrangement for stay in case of non-availability of hostel accommodation. Please send an email confirming your participation.
Yours faithfully,
(Moloy Sanyal)
Deputy Director & Course Director
Tele: 26105592
Email: moloy-sanyal@nic.in
Copy forwarded for information to:
1. Hostel Incharge/ Caretaker, ISTM, for information and necessary action.
2. DD (Co-Ordination)