Establishment Rules ( ER-04)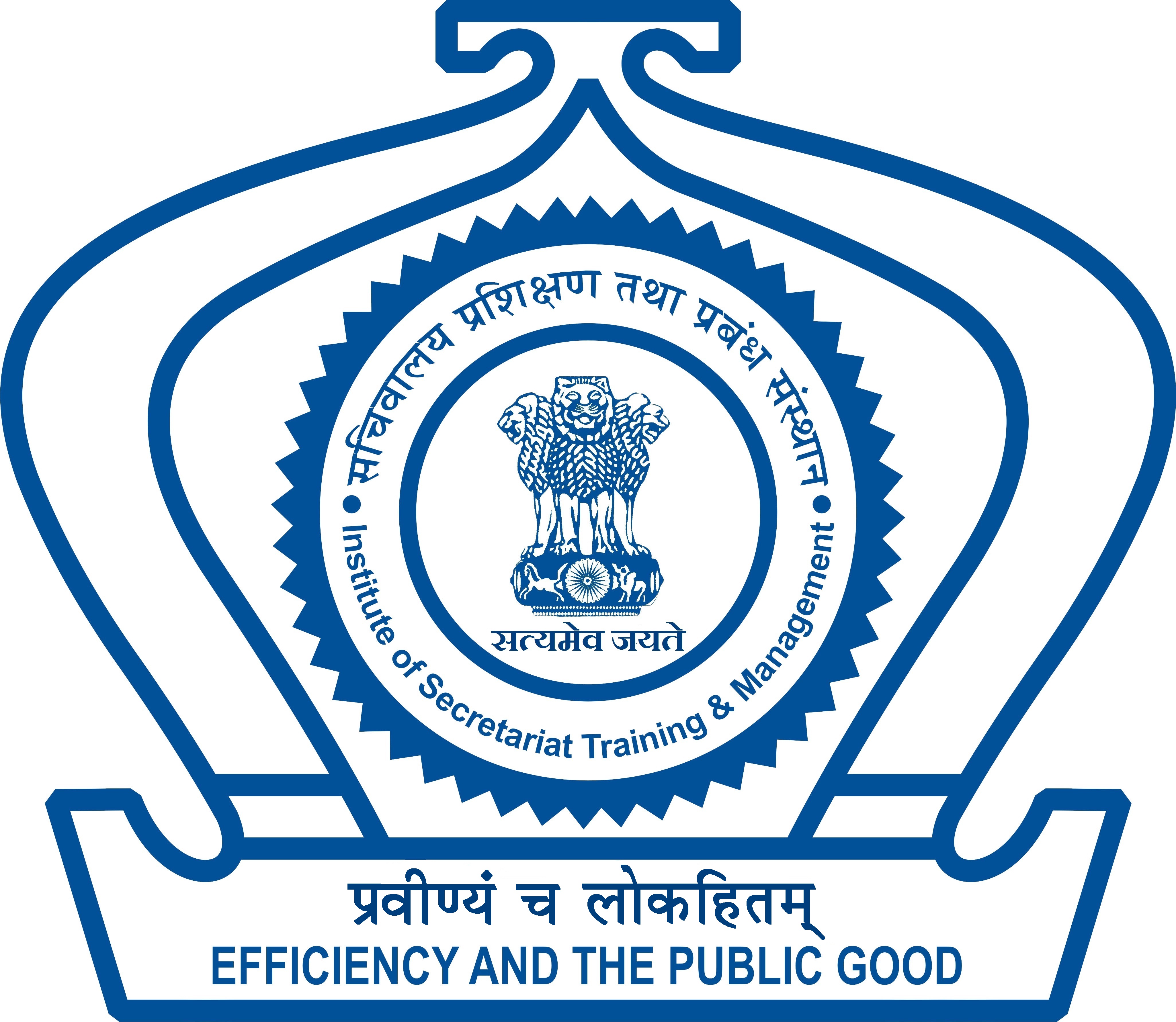 GOVERNMENT OF INDIA
INSTITUTE OF SECRETARIAT TRAINING & MANAGEMENT
DEPARTMENT OF PERSONNEL & TRAINING
ADMINISTRATIVE BLOCK, JNU CAMPUS (OLD), OLOF PALME MARG, NEW DELHI – 110067
TELEPHONE – 011-26185316;
FAX – 011-26104183
WEBSITE: - WWW.ISTM.GOV.IN
---------------------------------------------------------------------------------------------------------------------------------------------------------------------
File No- A-33056/1/2014-ISTM (ER) Date: 18th February, 2014
To
Secy. to the Govt. of India (All Ministries / Departments)
All Attached & Subordinate Offices
All State Governments / All Union Territories
The Central Vigilance Commission / Election Commission of India / UPSC
All Public Sector Undertakings / All Autonomous Bodies
Subject: - Training Programme on Establishment Rules (ER) from 26th May – 30th May, 2014 – Circular regarding.
Sir / Madam,
I am directed to say that a training programme on Establishment Rules (ER) will be conducted by this Institute from 26th May to 30th May 2014 (5 days).
2.
Nominees have option to either
(a) Send hard copy along with sponsoring authority's recommendations or (b) apply online. For sending the nomination form manually, the nomination proforma is available on website link (

http://www.istm.gov.in/home/news_and_event_details/35

) and to apply online use the website link (http://www.istm.gov.in/home/online_nomination_form). However, the nominees must ensure that his/her nomination is cleared by his/her sponsoring authority before applying online. The sponsoring authority's letter may be sent separately by post.
3.
The Course particulars are given in Annexure I. Nominations of eligible officers, complete in all respect and in the prescribed proforma, should reach the undersigned latest by
5th April, 2014
.
4.
The nominees MUST NOT be relieved to attend the course till their participation is confirmed by ISTM.
Yours faithfully,

(Praveen Prakash Ambashta)
Assistant Director & Course Director
Tel: 011-26185316
ANNEXURE-I
COURSE INFORMATION SHEET
Code : ER
Title : Establishment Rules
Duration : 5 days
AIM OF THE COURSE:
The aim of the course, is to impart knowledge and skill to process the cases relating to creation of a post (downgrading/upgrading or by cadre review), framing of Recruitment Rules (amendment/review), making appointment (by Direct Recruitment, promotion etc.), probation, confirmation, general principles of fixation of seniority (amongst Direct Recruits, promotees etc.), holding DPCs and implementation of its recommendations as per laid down Rules/Regulations.
BROAD CONTENTS OF THE COURSE:
ii)
Framing of Recruitment Rules
iii)
Pre and Post appointment formalities
iv)
Probation/Confirmation
vi)
Reservation in Services for SC/ST/OBC/Persons with disabilities
vii)
Fixation of Seniority
viii)
Various modes of Promotion (Selection & Non-selection)
ix)
Retirement benefits admissible to retiring government servants
METHODOLOGY
The programme will be organised on highly participative basis. The training methods will, therefore, include lecture discussion, group discussion, case studies, practical exercises, etc,.
ELIGIBILITY CONDITIONS:
The course is designed for Assistants and above who are dealing with Establishment Matters.
COURSE CAPACITY
The maximum number of participants that can be admitted to the Course is 25.
NOMINATIONS FOR THE COURSE
Eligible and interested officers may be nominated for the course. The particulars of the nominees may be sent to the Course Director so as to reach him before 5th April, 2014.
ACCEPTANCE OF NOMINATION
Selected applicants will be intimated about acceptance of their nominations and also informed of the date and time of reporting for training. The nominees are to be relieved for attending training only after receiving confirmation from us.
ACCOMMODATION
ISTM provides modest hostel facility where AC rooms are available on "first come first served" basis and subject to availability. The rooms are available on twin sharing basis. For details relating to the tarrif and availability of accommodation at the ISTM Hostel, the participants may contact Sh. Rakesh Tokas, Caretaker at Tel. No: 011—26172571.
Family members of the participants are NOT allowed to stay in the hostel with the participants.
COURSE FEE/CAPITATION FEE
A capitation fee of Rs. 2000/- per participant will be charged in advance in respect of such employees of Public Sector Undertaking/Autonomous Bodies who may be granted admission in the course. Capitation fee is required to be paid through a Crossed Cheque/Bank Draft in favour of Assistant Director, Institute of Secretariat Training & Management, or Pay & Accounts Officer, Department of Personnel & Training, New Delhi payable at New Delhi. If the capitation fee is not paid in advance or at the time of admission of the candidate, he/she will not be admitted to the programme. The Travelling Allowance and Daily Allowance if any of the officers nominated to attend the course will be borne by the Sponsoring authorities.
Candidates whose nominations are accepted by ISTM shall be intimated through ISTM's website as well as letters. They may be relieved only after receipt of such intimation from ISTM.