Inter Personal Effectiveness for Group A officers ( IPE-I-01)
No.A- 33087/1/2014-ISTM
GOVERNMENT OF INDIA
INSTITUTE SECRETARIAT TRAINING & MANAGEMENT
DEPARTMENT OF PERSONNEL & TRAINING
ADMINISTRATIVE BLOCK, JNU CAMPUS (OLD)
OLOF PALME MARG, NEW DELHI-110067
TEL. 26164285 : TELEFAX: 26104183
Dated 24th June, 2014
To

As per list attached.
Sub: - Training Programme on "Inter Personal Effectiveness" to be held from 21– 22 July, 2014 at ISTM, New Delhi – POSTPONEMENT – reg.
…
Sir,
I am directed to state the "Inter Personal Effectiveness" Training Programme to be held from 21– 22 July, 2014 is postponed due to less number of nominations received from the Sponsoring Authorities.

2. The new dates will be circulated separately.
Yours faithfully,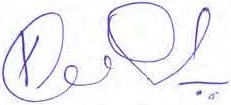 (K. GOVINDARAJULU)
JOINT DIRECTOR & COURSE DIRECTOR

No.A- 33087/1/2014-ISTM
GOVERNMENT OF INDIA
INSTITUTE SECRETARIAT TRAINING & MANAGEMENT
DEPARTMENT OF PERSONNEL & TRAINING
ADMINISTRATIVE BLOCK, JNU CAMPUS (OLD)
OLOF PALME MARG, NEW DELHI-110067
TEL. 26164285 : TELEFAX: 26104183
30th April, 2014
To
Chief Secretaries of All States Govts./Union Territories

All Ministries/Departments of the Govt. of India

Public Sector Undertakings/Nationalized Banks/Insurance Companies.
Sub: - Two days Training Programme on "Inter Personal Effectiveness' (IPE) from 21st – 22nd July, 2014.
Sir/Madam,

A Two Days Training Programme on "Inter Personal Effectiveness" will be conducted in this Institute from 21 – 22 July, 2014. The training programme will be useful to the participants in developing Skills of Holistic Management both in their job and personal situations. The details of the programmed i.e. the objectives, course contents, level and type of participants, venue etc. are given in Annexure-I.

2. Only such officers should be nominated who can attend the programme on whole time basis. While making nominations the level and type of participants as indicated in Annexure-1 may kindly be borne in mind. An officer who have already attended similar programme conducted by ISTM or any other institute should not be nominated for this programme.

3. Nomination (s) in the enclosed proforma (Annexure-II) may kindly be sent to the undersigned so as to reach latest by 22nd June, 2014. However, it is compulsory to fill the nomination form online through ISTM website (www.istm.gov.in). The receipt of nomination does not guarantee admission of an officer in the course. Therefore, the officer(s) concerned should be relieved for attending the programme only after receipt of specific confirmation regarding acceptance of the nomination.
Yours faithfully,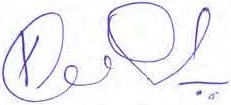 (K. GOVINDARAJULU)
JOINT DIRECTOR [BT]
E-mail:kg.rajulu@nic.in
ANNEXURE-I
Course Title : Training Programme "Inter Personal Effectiveness"
Venue : ISTM Campus, JNU (Old) Campus,
New Mehrauli Road, New Delhi-110067.
Course Director : K. GOVINDARAJULU

Introduction
Organizations are essentially groups of individuals involved to strive for achieving the specific goals. The success and growth of organizations depend significantly on the individual's ability to work well at interpersonal level as well as in and with groups. The individual's success and growth in organizations depend significantly on his/her ability to work well with others. The importance of team work has been recognized since long. However, the challenges faced by organizations in recent times have made the need to understand the conditions that make interactions between individuals and groups effective and to develop teams which are extremely important.
OBJECTIVES
:
At the end of the course, the participants will be able to:
· Understanding the importance and process of working together.
· Developing a good insight into the behavioural dynamics of self and others.
· Sharpening skills to work well as members of a team as also leaders.
METHODOLOGY:

The course will be conducted through highly participative methods including Case Studies, experience sharing, discussion and practical exercises including Meditation.

COURSE CONTENTS:
· Identification of and ways to work through personal obstacles.
· Assertiveness
· Effective Communication
· Trust Building
· Effective Leadership
· Building effective teams
· Building a team culture
· Organizational success through personal effectiveness and teamwork.

DURATION: 2 DAYS

COURSE CAPACITY:

25
LEVEL & TYPE OF PARTICIPANTS
The programme is designed for Group 'A' Gazetted Officers in Ministries/ Departments and middle management in PSUs/ Autonomous Bodies.
HOSTEL FACILITIES
The Institute has a modest hostel facility which will be available on twin sharing basis.
CAPITATION FEE:

A capitation fee of Rs.2000/- (Rupees Two Thousand) per participant will be payable for nominees of organizations other than Central or State Governments on their admission to the course. The capitation fee may be paid by a crossed Account Payee Cheque/Demand Draft drawn in favour of "Assistant Director, Institute of Secretariat Training & Management, New Delhi", payable at New Delhi at the time of registration on the opening day of the course.